1960: Opening of the original 18 hole course
Club de golf Le Diamant is one of the mature classic golf courses in Québec. Like all these courses, its design demands the use of each and every club in the bag and requires the golfer to make the most of his skills. Our tee boxes are set to address all categories of golfers, beginners, experts, women, men, seniors and juniors. New tee boxes will shortly be added to fit everyone's game.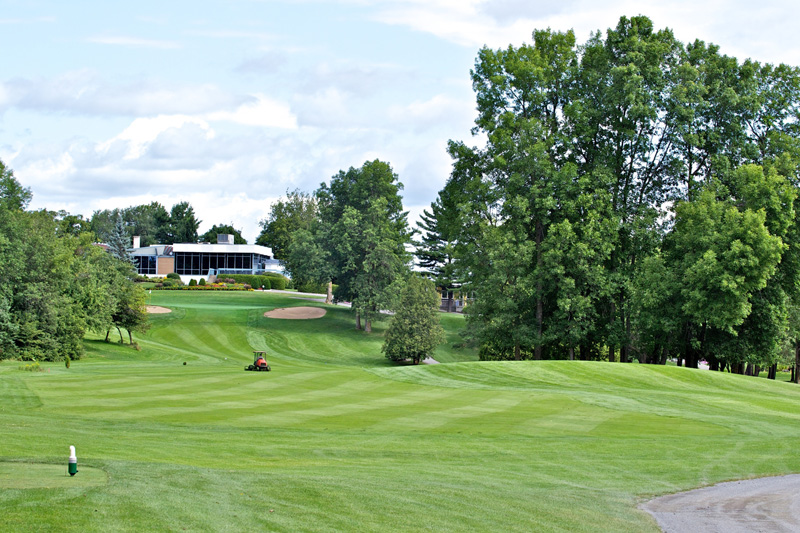 Practice area
We also have a green and a sand trap where you can practice your approach and sand shots.
Practice range
Opened everyday
More than 300 yards deep and veyr wide
Targets at 100, 125, 150 and 200 yards. Two tiered tee boxes
Putting green
The putting green is located next to the club house and pro shop, a few yards away from the first tee.